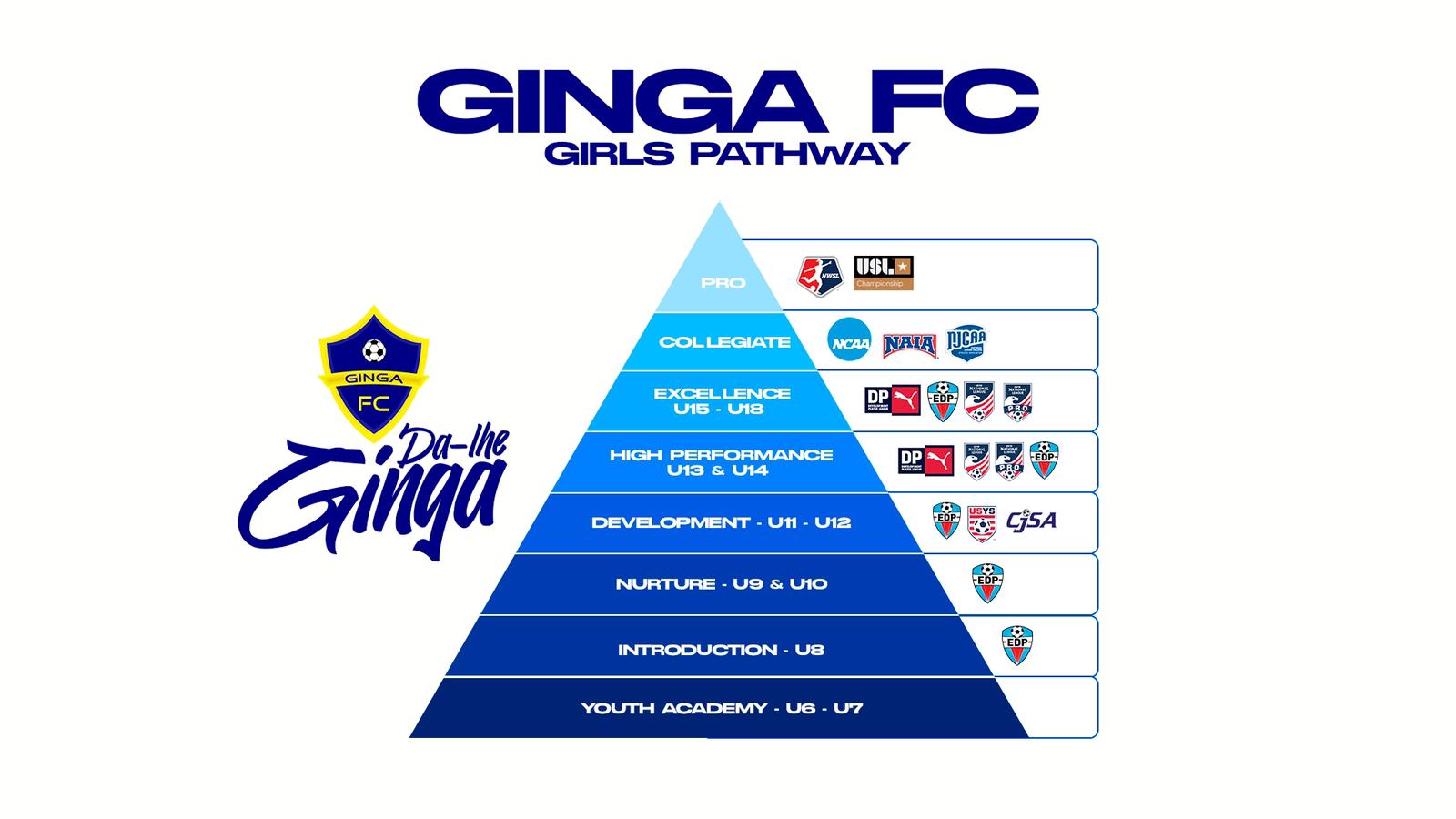 Ginga FC Premier Girls Youth Soccer Program is a highly competitive and elite level soccer program that provides young players with an opportunity to develop their skills and reach their full potential. Founded with the goal of promoting soccer excellence, the program offers a comprehensive training curriculum that emphasizes technical, tactical, physical, and mental aspects of the game. The program is designed to challenge players to push their limits and help them grow both on and off the field. With experienced coaches, state-of-the-art facilities, and a culture of excellence, Ginga FC Premier Girls Youth Soccer Program is committed to providing the best possible environment for young players to thrive and achieve their goals.
Introduction U8
Introduction to team environment and concept.
Introduce the passion for the game of soccer to this new level.
Introduce the skill development to more game situation concepts.
Offer tools for the players to achieve a physical literacy, building a life engaging opportunity.
Nurture U9/U10
Nurture the passion for the game of soccer and team environment.
Nurture the skills introducing them to more tactical context and problem-solving tools.
Introduce the competitive aspect of soccer as a tool to showcase the development process in a challenging/fun environment.
Experience different positions in the game focusing on long-term athlete development.
Development U11/U12
Team environment helps to develop responsibility as they experience the commitments of a team-first mentality.
Competitive mentality is developed as competition becomes to be more challenging environment.
Introduce the skills and gain knowledge under pressure contexts.
Players are encouraged to be students of the game, being involved in the sports outside of practices as well.
High Performance U13/U14
Healthy transition to the 11 V 11 game and its new tactical, physical, technical and mental contexts.
Respect the difference in players growth process and development stages, as well as strength and challenges.
Players are introduced to more complex tactical concepts and contexts, under more game pressure and pace/intensity.
Systemic introduction of basic mental preparation skills
Excellence U15/U16/U17/U18/U19
Prepare the players to the commitment, the understanding of individual roles, and the player accountability they need to prepare for the goals they have within the sport.
The program's goal is to develop player's full potential aiming to compete and showcase tournaments under the best performance, in order to be seen by college coaches, looking for offers from universities.
As mental pressure tests every skills developed to date, pursuing to maximize the competencies under the greater conditions of pressure and performance.
Further development of mental preparation, as well as maximize ancillary capacities.